Leslie Garske, CDFA

™
Garske Mediation & Divorce Financial Analysis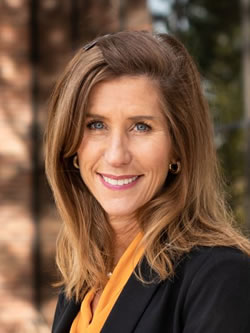 Leslie Garske
4 West Dry Creek Road
Littleton, CO 80120
(720) 336-9979
leslie@garskemediation.com
Website
Clarity. Integrity. Grace.  Leslie has assisted dozens of couples untangle their assets with the least amount of conflict, contention and cost.   As a mother of four and the first in her friend group to go through a divorce as a young mother, she understands the ups and downs that divorcing families navigate every day.  Her financial background not only will shed light on what to do with the house but will also prepare you with a forward-looking budget so you can afford your new life.  If you are close to retirement, she can assess what you need from a settlement scenario in order to live comfortably.  Being a Certified Divorce Financial Analyst, Leslie is equipped to do the number crunching for you so you can make informed decisions.
Leslie Garske has built an abundant practice out of serving people, men and women, who are facing divorce.  From education and awareness to long-range planning for secure financial futures, Leslie has led many clients through the anxiety and complexity of divorce.  She has been married to her husband, Craig, since 1994, and has four children, Erin, Garrett, Jackson and Leah.  She enjoys watching her flower garden bloom in the summer, taking a run, vacationing in Cabo, and planning fun events for her family and friends and drinking good wine, does boxed wine count?
Chris R. Basler
Attorney
Basler Family Law, PLLC
8100 E. Maplewood Avenue, Suite 230
Greenwood Village, CO 80111
(720) 577-5277
chris@baslerfamilylaw.com
Website
Chris R. Basler is a successful and persuasive negotiator and litigator who offers both bundled and unbundled services. He is a compassionate and empathetic attorney who believes that open communication, vigorous preparation and a reasonable position are the keys to a positive and desired resolution. Additionally, Mr. Basler understands that a domestic relations client is living through one of most emotionally challenging periods of their entire life. Mr. Basler's goal is to help his clients navigate through these difficult and confusing times as well as help them move forward with their lives in a healthy and positive way.
Laura Kendrick
President and Managing Attorney at Law
Kendrick Family Legal Solutions, LLC
1600 Broadway, Suite 1600
Denver, CO 80202
(720) 759-4700
laura@conflictdivorcedenver.com
Website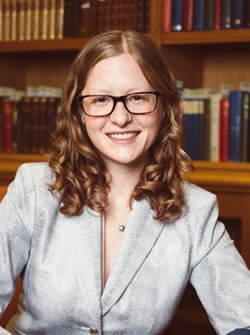 Laura E. Kendrick is a Family Law Attorney. Laura received her undergraduate degree in Behavioral Psychology from Western Michigan University and her Juris Doctorate from the University of Denver. Laura is originally from Michigan, and is the 8th generation of attorneys in her family. Laura has been practicing exclusively in domestic relations since 2012. When she's not practicing law, she's probably watching, reading, or otherwise obsessing over Michigan football.
Tiffany Hughes
Mortgage Lender
Athena Mortgage Group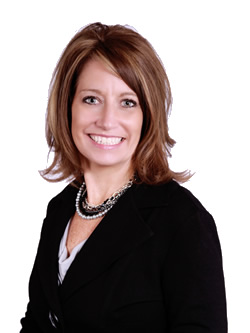 Website
303-577-7214
Tiffany@Athenamtggroup.com
Tiffany has been in the mortgage industry for 24 years and in the last 6 years has focused, heavily on clients going through or contemplating divorce. She acquired her "Certified Divorce Lending Professional" designation because she feels she can make the most impact by helping her clients get settled into a new life without regret or major financial headaches. Tiffany has a wealth of knowledge and experience that stands out in the industry as well as compassion and patience for the most difficult situations. As a member of the Board of Directors for the Colorado Association of Mortgage Brokers for 4 years, she earned the "Broker of the Year" and "President's Award" for her dedication and commitment to her clients and the industry as a whole
Michelle Oddo, CDLP
Sr Mortgage Banker
The Oddo Group | Luminate Home Loans
Michelle.Oddo@goluminate.com
(720) 738-1081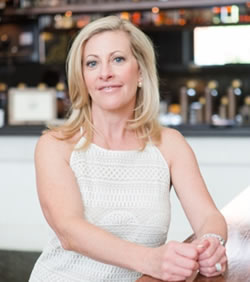 Michelle Oddo has 28+ years in mortgage lending and is a top producing originator. The foundation of her success comes from her strong background in loan processing and underwriting. Michelle's knowledge and experience makes her a valuable resource and trusted advisor as you navigate the confusion that comes with big life changes impacting your home and mortgage. She will be there to guide you through the lending process, educate you on all your available options, and assist you in choosing the right loan to fit your specific needs. Michelle believes that communication with all parties involved in the loan process is the key to a smooth and stress-free transaction. She always strives to provide the most compassionate and straight forward service. Michelle is a CDLP (Certified Divorce Lending Professional) which means she is well versed on how divorce ultimately affects your life and your ability to obtain a mortgage while navigating the divorce and/or separation process.
Wanda Norge, CDLP
Mortgage Consultant & Certified Divorce Lending Professional
Equilane Lending, LLC
(303) 419-6568
loans@wandanorge.com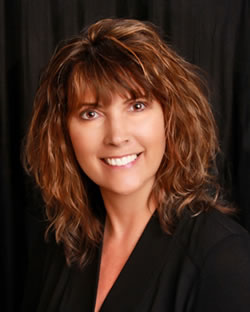 Wanda has been a Certified Divorce Lending Professional (CDLP) since 2014 when the designation was first offered. She has over 17 years experience in the mortgage industry. She previously worked for AT&T/Lucent as a project manager for 20 years before switching careers, so she understands the stress of making big changes in your life.
Wanda got into the world of lending to help people better understand and get the right loan for their situation. She loves working with her clients. Each person has their own unique situation so it is a different scenario everyday. She feels that a mortgage is a great financial tool and can be used to achieve a family's short or long term financial goals. That includes people going through a divorce. There can be an immediate need for a purchase or buy-out, but also the longer-term plans that need to be considered before a separation or decree are finalized.
Angela Konigsbauer
Realtor
Cell 303-378-1113
Office 303-289-7009
colifestylebyangela@gmail.com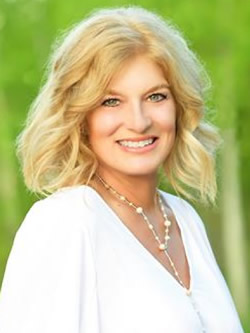 As an Evergreen homeowner for over 20 years, I am a local expert on the community and all of the wonderful things we have to offer. I also assist clients all along the western side of the metro area, from Highlands Ranch up to north Arvada, including Littleton, Lakewood, Golden, and Wheat Ridge. Certifications include Real Estate Collaboration Specialist - Divorce designation (RCS-D) and Certified Luxury Home Marketing Specialist designation (CLHMS).
My other designations are Certified Mountain Area Specialist, (CMAS) and Real Estate Negotiation Expert (RENE). I grew up in Michigan in a very small, farming town and then went to Central Michigan University. After 17 years in corporate sales, I decided it was time to get into a people and relationship business. I love what I get to do in my real estate career - helping people with one of the biggest decisions of their lives, at different times in their lives or in different circumstances, when buying and selling real estate. My hobbies are hiking, camping, paddle boarding, snowboarding, snowshoeing, cooking and fitness -All with my two kids, dog and awesome husband.
Damon L. Chavez
Realtor, CNE, C-CREC, CREDS
ReMax Professionals Colorado House Finders Real Estate Team
(303) 748-8009
dchavez@coloradohousefinders.com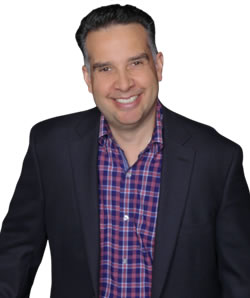 Damon L. Chavez is a Real Estate professional with 20-years of experience in the Denver Market. Damon specializes in divorce as a Certified Real Estate Divorce Specialist, helping families sell and purchase homes during one of the most trying times in their lives.
After working with many couples and individuals, he understands the strain divorce has on a family and alleviates the stress of selling their home when it is most needed. Damon is a Certified Residential Appraiser, a Consumer-Certified Real Estate Consultant, a Certified Negotiation Expert and a Level I & II Trained Collaborative Divorce Professional, enabling him to become a leader in his field. Damon is often retained by other Realtors as a pricing consultant for complex Real Estate transactions requiring his level of expertise.
Tara Eisenhard
Divorce Coach, Mediator
Author of "The D-Word: Divorce Through a Child's Eyes"  |  taraeisenhard.com
717-686-9116
taraeisenhard.com/contact/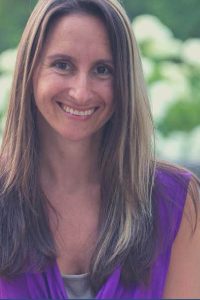 Tara Eisenhard helps conscious, compassionate divorcees transform conflict and confusion into clarity, confidence, and control so they can create a life they love. She's a child of divorced parents, an ex-wife, a "next" wife, and the previous partner of a divorced dad. Personal experience taught her that divorce is about evolution, not dissolution. Tara works as an author, coach and educator with a passion for healthy and happy divorces. She provides personalized private coaching as well as online courses and community events. Tara is the author of the book The D-Word: Divorce Through a Child's Eyes and the blog, Relative Evolutions. She's been interviewed for various radio and TV programs, and her writing has been featured by The Huffington Post, Divorcedmoms.com, Family Affaires, DivorceForce, Stepmom Magazine and MariaShriver.com.
Tracie Romero
Independant Insurance Specialist
720-675-7915
tromero@buycoloradoinsurance.com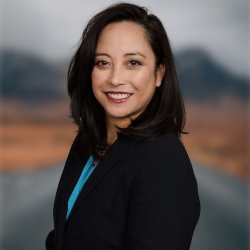 Navigating the Health Insurance arena is challenging. Understanding that you have options is the first step to making an informed choice about what is right for you and your family. Once you understand those choices, I can help you navigate which carrier as well as guide you through the enrollment process Knowing that you will need to protect the assets (home and auto) you will bring with you into your next chapter, I can assist you to securing the most cost-effective polices. As a Licensed Insurance Agent since 2002, my goals are to help you understand your policy thoroughly, to ensure you recognize your risks and that you are comfortable with the coverages your insurance provides. Having gone through the divorce process myself, I understand that you are managing many moving pieces. I hope to make this process seamless and straightforward as I can to ease this part of the process. For a no obligation consultation please email me at tromero@buycoloradoinsurance.com or call 720-675-7915.
Second Saturday
St Philips Lutheran Church
7531 S. Kendall Blvd
Room MC2
Littleton, CO 80128
Dates and Registration